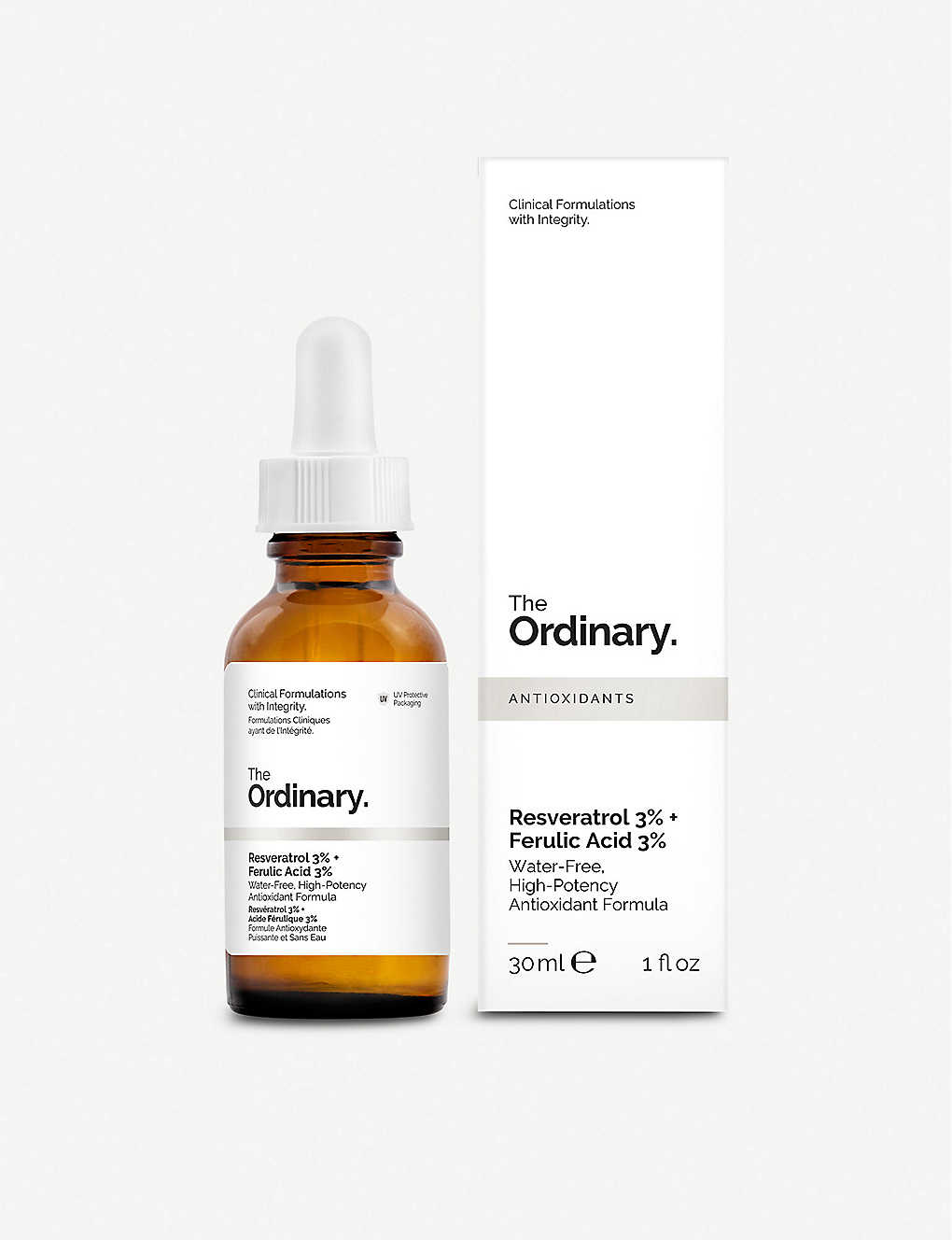 Resveratrol 3% + Ferulic Acid 3%
Regular price $15.80 Sale
Protect skin against signs of aging with this concentrated antioxidant serum.
What It Is
Resveratrol 3% + Ferulic Acid 3% is a lightweight serum with high concentrations of resveratrol and ferulic acid, two powerful antioxidants.
What It Does
This treatment protects skin against the signs of aging caused by free radical damage and soothes redness.
Key Ingredients
Resveratrol: an antioxidant derived from Japanese knotweed that protects from free radical damage and soothes skin irritation
Ferulic Acid: a high-potency phytochemical antioxidant found naturally in the walls of plant cells
How to Use
Apply a few drops alone or after water-based treatments but before oils, moisturizers, and creams. Can be mixed with other products for an antioxidant boost. Do not refrigerate.
Other Details
Size: 30 ml
Cruelty-free
Vegan
Alcohol-free
Silicone-free
Water-free
Oil-free
**All of our products are 100% Authentic